I CAN DO THAT FOR YOU

I can do that for you is a company owner and run by myself (Warwick Tidy) based on the concept that anyone can utilise my services as a self-employed agent, to carry out the service you need, either on a temporary, part-time, or one-off basis.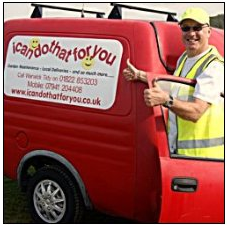 I live and offer my services in the South-West of Devon, serving Yelverton, Dousland, Princetown, Walkhampton, Horrabridge, Tavistock, Plymouth and the surrounding area.
I can provide a CV on request, together with impeccable references. As a brief summary of  my life experiences so far:
Former Professional County Cricketer
Former Building Society Manager
Former Independent Financial Adviser
Former Independent Mortgage Broker
Seller of quality used CDs
I have been to the 'University of Life' and have a degree in common sense. I despise red tape and bureaucracy.
Services that can be offered include:
Local deliveries including valuable, urgent documents
Grass cutting and gardening work
Dog walking
Cricket coaching (One youngster who I coach is now selected for Devon Under 14 side)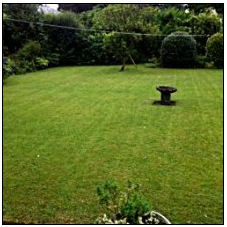 I can also provide introductions for the following, reputable, tried and trusted services:
Accountants
Children's Entertainers
Domestic Appliance Suppliers and Repairs
Home Maintenance
Independent Financial Advisers
Mobile Car Valeting/Cleaning
Opticians
Park Home Holidays in Padstow or Newquay
Sign Writers
Solicitors
Website Design and Hosting
Will Writers
In summary, if it's legal and local then it's highly likely I CAN DO THAT FOR YOU!